WayPoint's Therapeutic School for Teens With Anxiety
The typical student at WayPoint Academy is bright, high-achieving, comes from a family that values education, and goes on to college after graduating from high school. The majority of our student population simultaneously experiences skill deficits and learning differences which influence their academic performance. To meet the needs of our students, our academic program is structured to be both rigorous and flexible, allowing us to accommodate our students' learning profiles and individualize academic support as needed. By offering core subject classes, honors classes, and credit recovery classes, students' schedules can be tailored to fit their specific academic goals and needs.
WayPoint offers a challenging and diverse curriculum within a supportive classroom setting. Each student is assigned a faculty advisor to help mentor and encourage them. During the academic year, students take courses in:
Math
English
Social Studies
Science
Art
Food and Nutrition
and Physical Education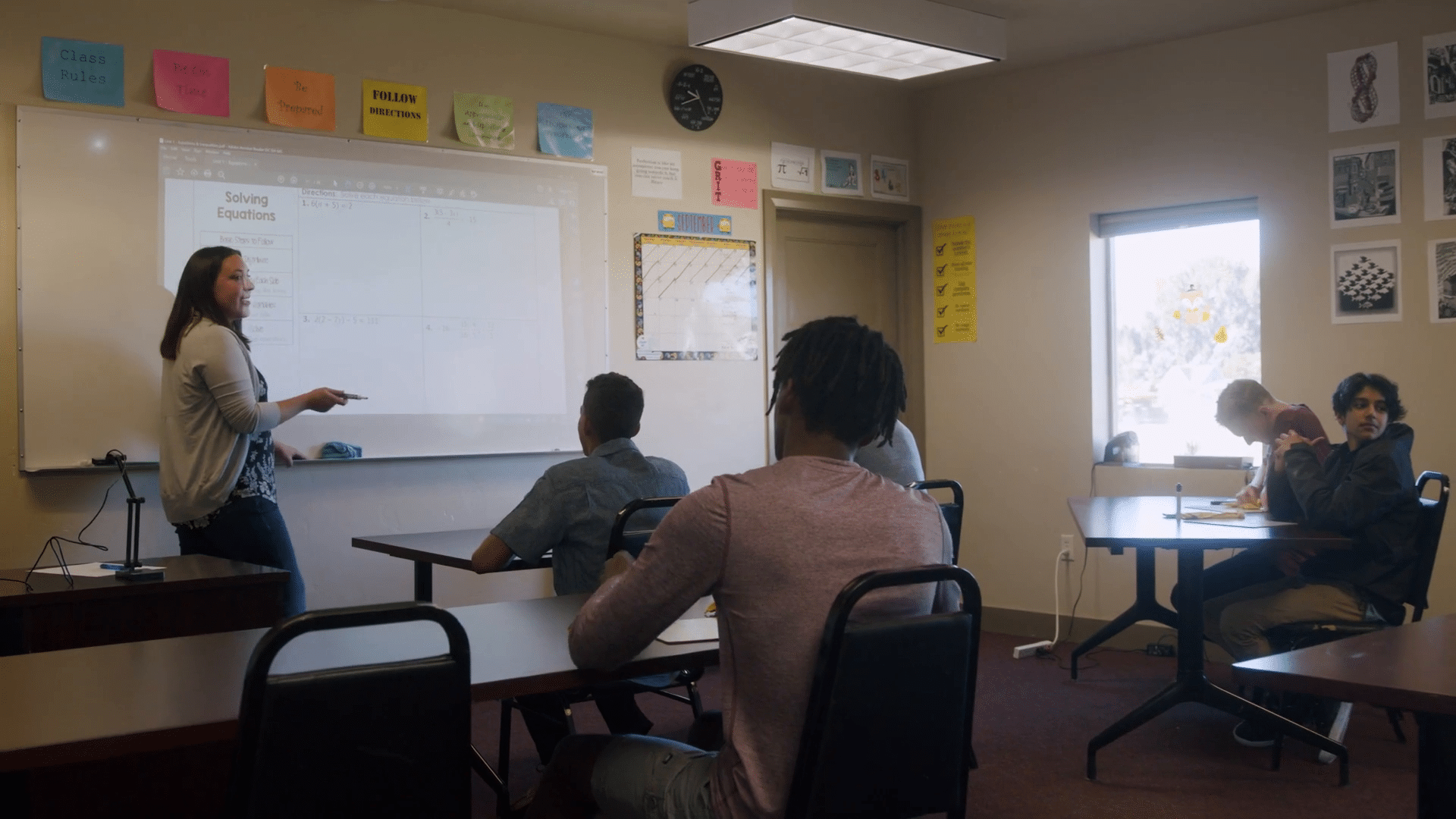 The academic team integrates a vital skill development component directly into their curriculum and lesson plans. Teachers' focus is not only on subject-specific content but also teaching students strategies they can implement to improve:
Executive Functioning Skills
Academic Skills
and Communication and Self-Advocacy Skills
School at WayPoint Academy looks very similar to a typical school environment, and our objective is to prepare students for a successful transition to a traditional school setting, whether private school, boarding school, public school, or on to higher education at a college or university.
Both the clinical and academic teams are instrumental in transition planning, discussing students' individualized strengths - as well as future and continuing needs - with families and education consultants to determine the best next step following WayPoint Academy.
This program is proud to be Cognia Accredited. Cognia provides accreditation to schools that have earned recognition for their reputation and high educational standards.

Download our 2022 - 2023 Academic Calendar
Download our 2023 - 2024 Academic Calendar
Download our Course Catalog